Ufo, Aliens, Extraterrestrials, Ovni, Uap, cinema, Dune, Frank Herbert, David Lynch, Arrakis, Venice Film Festival, Alejandro Jodorowsky, Frank Pravich, Denis Villeneuve, Arrival, Blade Runner 2049
desktop
includes2013/SSI/notification/global.json
/includes2013/SSI/utility/ajax_ssi_loader.shtml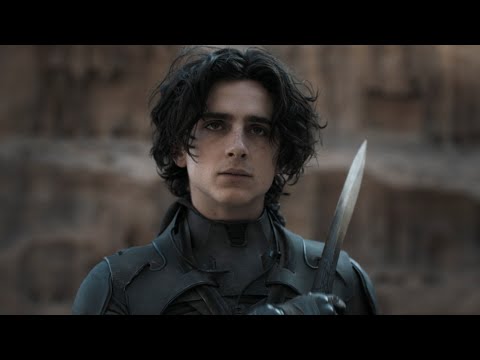 September will be the month of a new film adaptation of Dune, the famous science fiction novel by Frank Herbert that David Lynch had brought to the big screen as early as 1984 (for the record, the television mini-series "Dune-the fate of the universe "and" The sons of Dune ") Denis Villeneuve, the Canadian director, screenwriter and producer to whom, in the science fiction genre, we already owe Arrival and Blade Runner 2049, will propose it at the Venice Film Festival (therefore in Italian cinemas it will arrive from month of October). It will be an opportunity to dive into a dystopian and original plot, which I am going to summarize using what Wikipedia, the online encyclopedia, publishes:
In a distant future of humanity, Duke Leto Atreides accepts the management of the dangerous planet of Arrakis, also known as Dune, the only source of the most precious substance in the universe, "spice", a drug that extends life, it provides superhuman mental abilities and makes space travel possible. Although Leto knows that the offering is part of a complex trap created by his enemies, he decides to leave for Arrakis, taking with him his Bene Gesserit concubine Lady Jessica, young son and heir Paul, and his most trusted advisors. Leto takes control of a spice mining operation, made dangerous by the presence of huge sandworms. A bitter betrayal leads Paul and Jessica to the Fremen, natives of Arrakis who live in the deepest desert.
I propose the official trailer of the revisitation of Villeneuve above, while this part of the post is dedicated to another initiative linked to the famous novel. This is Jodorowsky's Dune, by Frank Pravich, a documentary that will be in cinemas from 6 September (it is distributed by Valmyn in collaboration with Wanted Cinema) and which explores the genesis of cult director Alejandro Jodorowsky's adaptation of Herbert's book. It would have been an epic film, but unfortunately it never saw the light and remained unfinished. Jodorowsky's Dune documents the vicissitudes and the background of this ambitious film project through the story and memories of Jodorowsky himself and the animation of the original preparatory drawings of the film made by an elite artistic group including the French comic artist Jean "Moebius" Giraud who illustrated the storyboards, writer Dan O'Bannon (from Dark Star and Alien), artist HR Giger (Alien) and science fiction pocket illustrator Chris Foss. Although the project will never see full realization, the film will remain a vivid dream in the imagination of its creators and will inspire many other directors, most recently Denis Villeneuve.. Anyone interested in reading more about this initiative can click here.
Tag:
Alejandro Jodorowsky, aliens, Arrakis, Arrival, Blade Runner 2049, cinema, David Lynch, Denis Villeneuve, Dune, extraterrestrials, Frank Herbert, Frank Pravich, Venice Film Festival, OVNI, UAP, ufo
blog_https://misterobufo_WP-23-19811