UFO, Aliens, UFOs, Aliens, Vincenzo Tufano, Sabrina Pieragostini, Volturno, Alvignanello, Dargos, Marzano di Torriglia, Piero Zanfretta
Absolutely it is not a brand new story and others have already dealt with it, for example her friend Sabrina Pieragostini in her blog Extremamente. But for us at Mistero bUFO it is a new story and, given that one of those who lived it personally – I am referring to Vincenzo Tufano, resident in the area, passionate about cryptozoology and a journalist in magazines dedicated to the Mystery – reported it to me , it seems right to propose it to you. We are in Alvignanello, a fraction of a small village (Ruviano) of Casertano which is located between the hills and the bend of the Volturno river, and in those parts a very strange creature seems to be wandering, at least four meters high, a little reptile, a little humanoid, a little who knows what.
Immediately, seeing the photos, they remind me of the famous Dargos in the case of Piero Zanfretta: the analogies between the protagonists of the close encounter of the Genoese night watchman in Marzano di Torriglia about forty years ago and this being, which we define as "alien" first of all because it is unknown in the catalogs of our "bestiaries", there are really many. And those who have had to deal with it face to face swear to … have done it, also because the "boy" seems to have the vice of tearing wild boars and other animals with unprecedented ferocity (and the wild boar, you know, is not a mammoletta …). Moreover, artifacts of this being would have been found, such as pieces of scaly skin. I will not dwell further: I am passing you the link of a video in Spanish (but with Italian subtitles) and those of what has already been published on the subject. The video can be found below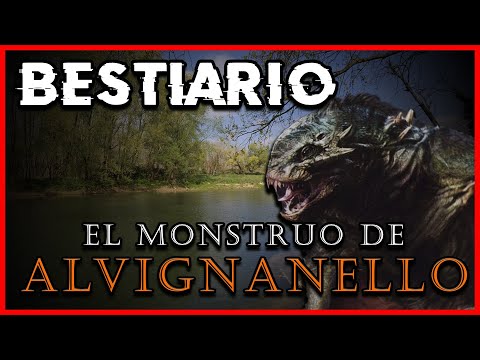 , the other contributions here and here. If the first sightings of the monstrous being of the Volturno date back to a couple of years ago, the mystery has reappeared and still remains unsolved. It is also for this reason that I gladly publish: maybe other witnesses will appear to the many who already exist and that make the story worthy of attention, said and specified that not even the various law enforcement agencies involved in the investigations have managed to reach a conclusion certain and above all logical.
Tag:
aliens, Alvignanello, Dargos, aliens, Marzano di Torriglia, UFOs, Piero Zanfretta, Sabrina Pieragostini, ufo, Vincenzo Tufano, Volturno