Ufo, UFOs, Uap, Aliens, Aliens, Cufom, Cun, Antioquia, Colombia, Imperia, Venus, Sun, Carabinieri, sightings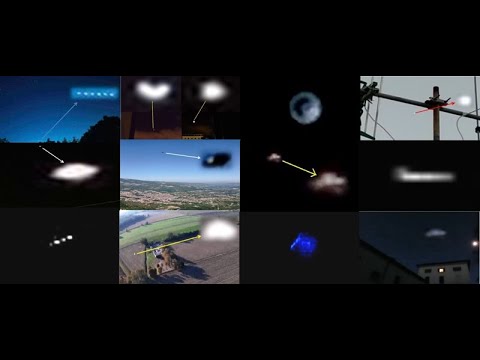 In the video you see above you will find the annual summary that the Cufom (Mediterranean UFO Center) made at the end of 2020. But this is first of all an opportunity to give space to a story that a blog reader – has the merit not to remain anonymous: his name is Gianluca Marchesi – he sent me after seeing the post on the UFO that appeared in the skies of Colombia. As you well know, I encourage and support lived stories, even if they are not recent. The facts Gianluca witnessed together with his wife date back to 2007, but the couple has never forgotten them also due to a certain behavior of the police. But above all, the shape of the Colombian UFO reminded him so much that of the "thing" seen by him. Here is his testimony (unfortunately he did not take any photos, so the image you see below refers to the Ovni di Antioquia).
I am writing about an incredible sighting which took place in October 2007 in Pontedassio. It was about 2pm on a Sunday and I was driving the SS28 just outside Imperia to reach a shopping center. By my side was my wife. At a certain point my attention was captured by a very bright object, in front of us, which stood out against a clear blue sky. It looked very similar to Venus; but it was early afternoon, that planet is observed in the evening. So it couldn't have been him: rather, I imagined that it was a small plane reflecting the sunlight. When in doubt, I pulled the car over to get a better look. The object approached very slowly and its size increased. On the contrary, the brightness decreased until it disappeared completely. At that point we could see a very strange object, gray in color that seemed to be writhing on itself, changing shape. The object was getting closer and lowering steadily. It assumed the shape of a rugby ball, seen from the side. It was dull with brown streaks. Around it revolved a kind of small "satellite", black and round. When it was very low we were able to admire it in all its form. It must have been at least 30 meters in diameter and made no noise. We were very amazed at what we were seeing, but we were also worried: was it something dangerous or not? So I called the Carabinieri. I didn't even have time to dial the number and a helicopter from the Weapon came out from behind a hollow. The aircraft positioned itself directly in front of the object, but within 20 seconds it turned around and disappeared. At that point the object disappeared behind a hill: it seemed to be landing. I immediately got into the car and with my wife we ​​headed towards the hill. We were only separated by a tunnel of a few hundred meters, but when we reached the other side we couldn't find any more! How could such a large object have disappeared from sight? Later, towards evening, I was contacted by the Carabinieri and more exactly by the helicopter commander. He confirmed to me that he had been in the area at the time I indicated, but that he had not seen anything strange. I got very upset, I didn't want to be made fun of! After a few days a journalist from "La Stampa" called me asking me to give an interview while maintaining anonymity. I was also summoned by an unidentified colonel from Savona of the Savona Air Force whose name I honestly don't remember. He wanted to know every detail and then told me to let it go and not take care of the matter anymore: they would have done it. Of course, no one let me know anything … That day on the highway there was a lot of traffic and surely someone else will have seen. I remember with certainty that a boy got out of the car in turn and took pictures. Unfortunately, I did not have a camera phone at the time. Moreover, I reported the fact to Cun, in the person of Emilia Balbi: but even from the National UFO Center I did not get more feedback.
Gianluca Marchesi
Tag:
Aliens, Antioquia, sightings, Carabinieri, Colombia, Cufom, Cun, aliens, Imperia, UFOs, Sun, UAP, UFO, Venus